Injectables in Monterey – Botox & Juvéderm
Injectables are now the most popular cosmetic treatment option across the nation, and for good reason. They offer months of improvement in facial wrinkles at a fraction of the cost of surgery, and are a great intermediate option to maintain a youthful appearance for men and women experiencing early signs of aging, but who are not ready for facelift surgery.
Dr. Sunde offers two different types of injectables: neurotoxins (BOTOX®) and dermal fillers (Juvéderm). While both help to lessen the appearance of facial wrinkles, they work very differently from one another. At your consultation, Dr. Sunde will help you determine the best treatment for your specific needs.
About BOTOX® Cosmetic

An injection of a clinical formula of the neurotoxin Botulinum Toxin Type A, known as BOTOX® Cosmetic, makes it possible to immobilize selected muscles of a patient's facial expression, creating a smoothing effect by preventing those deep expression lines and furrows, especially around the forehead and eye area.
The effects of a BOTOX® Cosmetic injection usually last about 12 to 18 months, and subsequent injections may be recommended to continue the effects. Treatments often become less frequent as the muscles weaken and become less inclined to form lines and creases.
Precision BOTOX® with AccuVein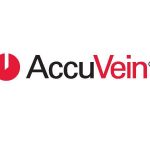 You can count on our skill and experience to inject BOTOX® precisely into the right location for a superb result. We take the extra step of using the AccuVein Viewer to detect veins and ensure we avoid them during your BOTOX® treatment. This prevents unnecessary bruising and helps you enjoy your results as quickly as possible.
This short video shows how AccuVein works.

About Juvéderm

Juvéderm® Injectable Gel is a gel implant that includes hyaluronic acid, a natural complex sugar that bolsters skin elasticity, providing a smooth and supple appearance. It improves patients' appearance by lifting and adding volume to the wrinkles and folds in the treatment area. Juvéderm® Injectable Gel may last up to one year.